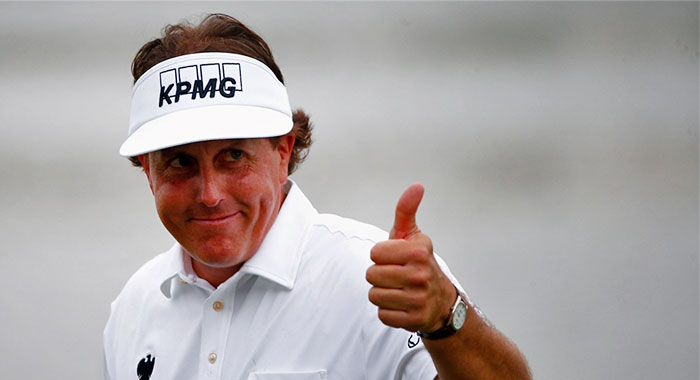 Will Phil Mickelson's endorsement deals suffer with recent ties to insider trading?
Will Phil Mickelson's endorsement deals suffer with recent ties to insider trading?
https://dlbltd.com/wp-content/uploads/2016/06/phil-mickelson-.jpg
700
380
Darcy L Bouzeos
https://secure.gravatar.com/avatar/28401f24f5c1bdf83230243333ea8140?s=96&d=mm&r=g
Phil Mickelson has won 42 PGA tournaments including five Majors, is a fan-favorite and one of the highest paid athlete endorsers in the world. However his recent entanglement in a SEC investigation involving insider trading may impact his endorsement appeal.
Mickelson was recently charged by the SEC in US  District Court as a "relief defendant" – which means he's not accused of wrong doing but received ill-gotten gains as a result of others' illegal activity.
The case involves the former chairman of Dean Foods who systematically fed secret corporate information to a big-time Las Vegas gambler who in turn, shared some of that information with Mickelson who ended up making $931,000 on trading Dean Foods' shares.  (Mickelson by the way, owed the gambler money from previous betting losses)
To be clear, Mickelson was not charged with insider trading but without admitting or denying the allegations, he has agreed to pay more than 1 million dollars to settle the matter with the SEC.
Now, the question exists:  how will this recent disclosure impact Mickelson's position in the endorsement marketplace?
Mickelson is a brand ambassador for many top tier companies including Amgen, Rolex, Calloway, Exxon Mobile, Barclays and KPMG.
None of these brands have dropped Mickelson to date and most have offered statements of support.
However eyes are certainly on the two financial services companies (Barclays and KPMG) to see if they take any action since they may be much more sensitive to improper financial/insider trading issues.
Unless new damaging information comes to light, Mickelson's existing sponsors will probably stay put. However, Mickelson's ability to entice new brands to the table may be more challenging.
Brands traditionally look to the trustworthiness and character of a potential endorser and this SEC mess is not the kind of thing a brand wants to touch even if the majority of their target demos are following the sports pages and not financial news.
Michelson has struggled on the greens in recent years (having not won a tournament since 2013) but this off-the-course drama may cause more concern among current and prospective sponsors than his golfing performance.
DLB – Procuring celebrities, athletes and influencers for companies, agencies and non-profits
Follow DLB on Twitter: @DarcyLBouzeos