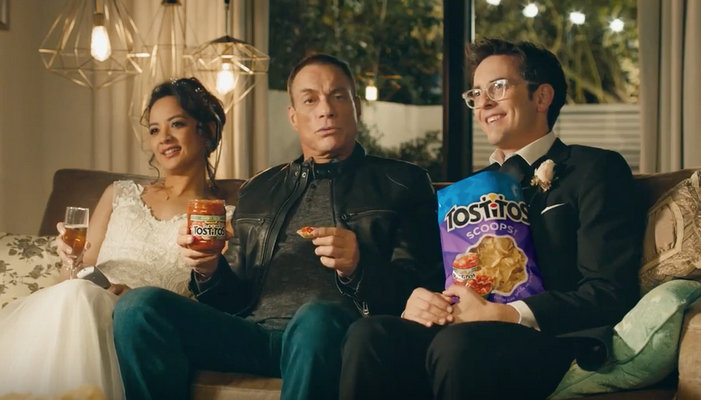 Why is Tostitos using Jean-Claude Van Damme as a spokesperson?
Why is Tostitos using Jean-Claude Van Damme as a spokesperson?
https://dlbltd.com/wp-content/uploads/2018/03/Jean-Claude-Van-Damme.png
701
400
Darcy L Bouzeos
https://secure.gravatar.com/avatar/28401f24f5c1bdf83230243333ea8140?s=96&d=mm&r=g
Does anyone under 30 know who he is?
Jean-Claude Van Damme is a former martial artist and action film actor, staring in Bloodsport, Kickboxer and Universal Soldier in the 1980's and 90's. Not necessarily A-list movies.
And, other than a role in The Expendables 2 six years ago and a well-received commercial for Volvo Trucks which aired 5 years ago whereby he did the side splits (a trick he was known for) between two moving trucks, he hasn't exactly been a very visible personality.
Additionally, Van Damme has acknowledged a prior cocaine addiction, had an arrest for a DUI and has been married five times.  Not necessarily a resume brands typically embrace when selecting an endorser.
So, I'm somewhat perplexed by Tostitos pick of Van Damme.
The premise of the campaign is a good one: If you don't invite your friends to get together (and of course, eat a bag of Tostitos chips), those friends may replace you with a new friend.
But replace you with Van Damme?  Rather unlikely.
It seems just about any other celebrity or athlete would have been a more appropriate and entertaining choice.
DLB – Procuring celebrities, athletes and influencers for companies, agencies and non-profits
Follow DLB on Twitter: @DarcyLBouzeos