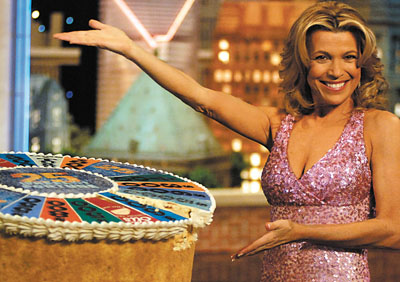 Throwback Thursday: What do you have for us today, Vanna?
Throwback Thursday: What do you have for us today, Vanna?
https://dlbltd.com/wp-content/uploads/2014/09/vanna_white.jpg
400
282
Darcy L Bouzeos
https://secure.gravatar.com/avatar/28401f24f5c1bdf83230243333ea8140?s=96&d=mm&r=g
Throwback Thursday:   Hostess Low-fat Brownie—Vanna White
What does Vanna White and a low-fat brownie have in common? A partnership made in heaven.
Around 1992, Hostess Brands and its PR firm, Fleishman-Hillard were introducing a new low-fat brownie. The target demographics were Moms between 25-35 years old who wanted a delicious chocolate treat – with less calories.
The campaign called for the spokesperson to participate in a Satellite Media Tour.  DLB recommended Vanna White as she recently had a baby and had strong appeal with the targeted female audience. Vanna exceeded all expectations and wowed the brand executives throughout the SMT as she delivered the essential message points of the new low-fat brownie into every single SMT interview.
The brand and the PR firm executives sat in the green room in amazement at her skill in clearly and concisely communicating the messaging of the campaign, interview after interview.  There were instances where the journalist wanted to steer Vanna to other topics, but she graciously found a way to always bring the conversation back to the subject of low-fat brownies.
Vanna is a pro – as seen by her longevity as hostess for 32 years on Wheel of Fortune.  But she was one of the most impressive spokespersons we have seen for her charm, professionalism and talent at promoting a brand in such a successful manner.
Lesson learned: When selecting a spokesperson for a SMT, it's essential to identity a celebrity who has the ability to weave the key message points into every single interview.