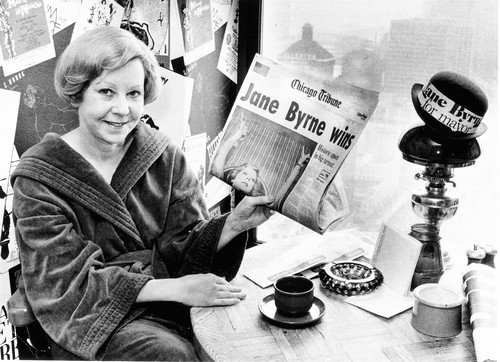 Throwback Thursday: Politics, Erectile Dysfunction and Pizza.
Throwback Thursday: Politics, Erectile Dysfunction and Pizza.
https://dlbltd.com/wp-content/uploads/2014/12/jane-byrne.jpg
500
362
Darcy L Bouzeos
https://secure.gravatar.com/avatar/28401f24f5c1bdf83230243333ea8140?s=96&d=mm&r=g
What brand would President Obama be a good spokesperson for? It's hard to say, mainly because seeing a politician as a spokesperson for any brand nowadays is unheard of. However, almost two decades ago, politicians were a viable choice as a spokesperson.
Before presidential contender Bob Dole was hired by Pfizer to promote Viagra for erectile dysfunction in 1998, Former Chicago Mayor Jane Byrne—who sadly passed away last month—was one of the first political figures to jump into the product endorsement arena.
Pizza Hut was launching a regional campaign in Chicago in the mid-1990's and it looked to DLB to secure prominent Chicago "personalities" who would be instantly recognizable. One of our recommendations was former Mayor Jane Byrne who had a short, but memorable tenure as the first, and only female mayor of Chicago from 1979-83.
Mayor Byrne was playful in the TV commercial and the campaign was a huge hit with Democrats and Republicans alike.  Pizza Hut showed that regardless of partisanship, an interesting political figure could help promote pizza.
Our country is experiencing one of the most politically polarizing periods of our lifetime and political figures are rarely used now to sell products or services.  But 20 years ago, Mayor Byrne was pitch perfect for a Chicago campaign which spotlighted all that was good with Chicago…starting with pizza!
Follow DLB on Twitter: @DLBSpokesperson