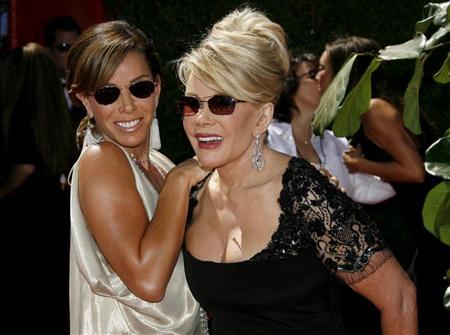 Throwback Thursday: Being "Red Carpet" ready with Orbit gum…and Melissa Rivers!
Throwback Thursday: Being "Red Carpet" ready with Orbit gum…and Melissa Rivers!
https://dlbltd.com/wp-content/uploads/2015/01/melissa-rivers-and-joan.jpg
450
335
Darcy L Bouzeos
https://secure.gravatar.com/avatar/28401f24f5c1bdf83230243333ea8140?s=96&d=mm&r=g
With the sad passing of Joan Rivers this summer, we had the fond memory of recalling the work we did years ago with Joan's daughter Melissa—who at the time was making a name for herself on the red carpet. (Does Joan & Melissa: Joan Knows Best ring a bell?)
Wrigley and its PR firm, Porter Novelli was promoting Orbit as a gum that was refreshing and a necessary item to carry in your purse….even on the red carpet.
Initially, the proposed concept was to secure a celebrity who walked the red carpet to serve as spokesperson.  However, when the Porter Novelli marketing team looked to DLB for suggestions, we counseled them that their budget (which was a bit limited) could go further by using a media personality who covered the red carpet. We therefore proposed Melissa Rivers and this new idea was wholeheartedly embraced by Wrigley and the marketing teams.
During a SMT and related media interviews, Melissa provided tips and insight into what the celebrities carried at movie and TV premieres, especially on the red carpet, including Orbit gum.
Lesson Learned:   Influencers that work closely with celebrities (i.e. fitness trainers, stylists, nutritionists and journalists) can serve as appealing spokespersons for a product.  In addition to being a strategic fit – they will also usually have a more affordable price tag!
Follow DLB on Twitter: @DLBSpokesperson