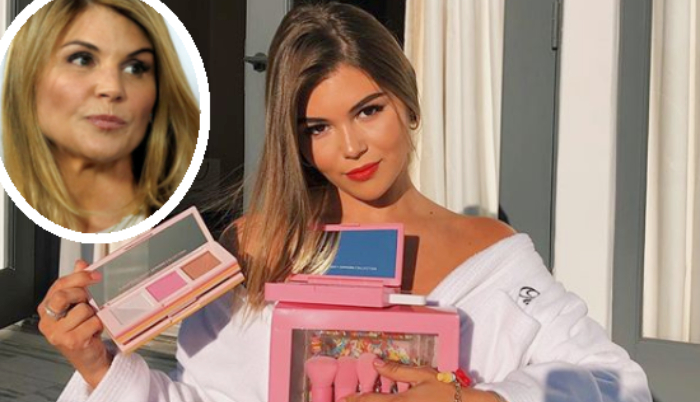 Thanks to Mom and Dad, daughter Olivia Jade's lucrative endorsement deals are vanishing.
Thanks to Mom and Dad, daughter Olivia Jade's lucrative endorsement deals are vanishing.
https://dlbltd.com/wp-content/uploads/2019/03/Lori-Loughlin-Olivia-Jade.jpg
700
402
Darcy L Bouzeos
https://secure.gravatar.com/avatar/28401f24f5c1bdf83230243333ea8140?s=96&d=mm&r=g
Not only did Lori Loughlin and her husband designer Mossimo Giannulli bring shame onto their family by breaking the law in this college admissions scandal, but they have decimated the endorsement income stream that their daughter Olivia Jade Giannulli (known as Olivia Jade) had created as a social influencer.
Olivia who enrolled last fall at USC, is a beauty blogger and social media star with 1.9 million subscribers on YouTube and another 1.3 million on Instagram.
She has talked about her "strong passion for makeup and fashion" and posted lifestyle content like "spend time with me at college" and "college night routine" which landed endorsement deals with beauty brands such as Sephora, Tresemme and Smashbox.  Olivia even crossed over into tech, aligning with HP on a project.
Given that Olivia has become the poster child for entitled rich kids, these brands are jumping ship. HP took down the content showcasing Olivia and Sephora announced today that it is ending its partnership with her.
The irony of course is that instead of furthering their daughter's opportunities in life, Olivia's parents by engaging in this illegal short cut, have dramatically stifled her income-producing options.
In a previous video, Olivia stated that "I'm just gonna be successful at YouTube and not have to worry about school".
For Olivia, continuing as a YouTube star is no longer viable.  Therefore, she may want to start studying for her history class exam.
And, as for Olivia's mom who has been a popular and sought-after brand ambassador for the past 20 years – it's "game over" in the endorsement arena.
DLB – Procuring celebrities, athletes and speakers for companies, agencies and non-profits
Follow DLB on Twitter: @DarcyLBouzeos