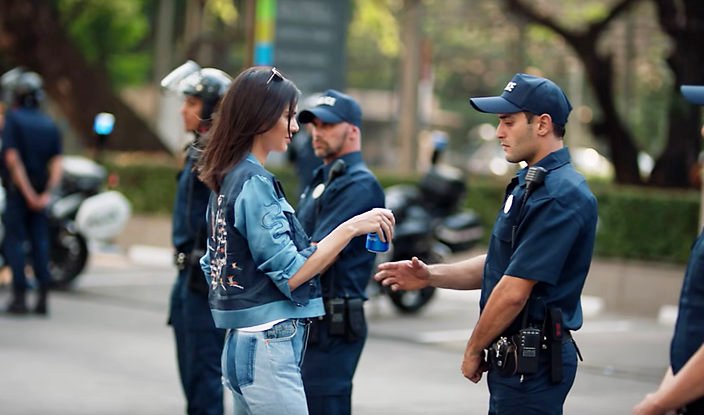 Sorry Kendall Jenner – but you knew what the Pepsi commercial was all about.
Sorry Kendall Jenner – but you knew what the Pepsi commercial was all about.
https://dlbltd.com/wp-content/uploads/2017/04/Kendall-Jenner.jpg
704
415
Darcy L Bouzeos
https://secure.gravatar.com/avatar/28401f24f5c1bdf83230243333ea8140?s=96&d=mm&r=g
I'm not trying to pile on Kendall Jenner because she's obviously had a very tough week as the face of the Pepsi commercial debacle.
But for a celebrity of her level to say that she "didn't see the script before it was too late" is simply disingenuous.
One of the key provisions in all spokesperson agreements is the "creative approval" clause.
This clause requires that brands provide all content using a celebrity's name, likeness and quotes to the celebrity for review and approval, prior to any distribution.
Additionally, with commercials and videos, scripts and story boards are given to the talent well in advance of the production dates so the celebrity's team can scrutinize every aspect of what they are expected to say and do to ensure it aligns with their beliefs and brand image.
Given the tremendous backlash of public opinion against this Pepsi marketing blunder, everyone involved should take ownership.  And that includes Jenner.
In a surprising turn of events, (and maybe testament to the power of the Kardashian clan) it appears that Jenner's savvy management team was able to get Pepsi to issue an apology to Jenner for placing her in this controversial position. And, to the average consumer, this leaves the impression that Jenner was an unknowing participant in the commercial's creative theme.
But, let's be clear.  Although Jenner may not have had direct input in the development of the spot, she had approval rights – and she clearly accepted the creative theme by being in the commercial.
DLB – Procuring celebrities, athletes and influencers for companies, agencies and non-profits
Follow DLB on Twitter: @DarcyLBouzeos