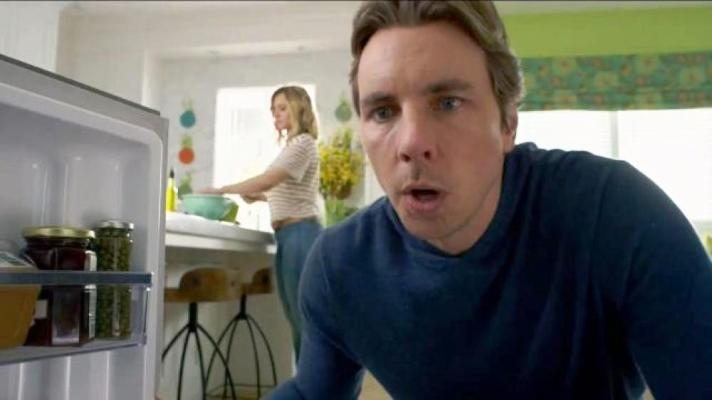 Kristen Bell and Dax Shepard for Samsung – why this endorsement works.
Kristen Bell and Dax Shepard for Samsung – why this endorsement works.
https://dlbltd.com/wp-content/uploads/2016/05/dax.jpg
712
400
Darcy L Bouzeos
https://secure.gravatar.com/avatar/28401f24f5c1bdf83230243333ea8140?s=96&d=mm&r=g
Individually, they are pleasant, entertaining actors.  Together, Kristen Bell and Dax Shepard are spokesperson magic.
The married duo have been brand ambassadors for multiple product categories for Samsung since 2014 and they are currently starring in a campaign for the new Family Hub refrigerator.
The digital short starts with the playful couple unloading groceries into their souped-up fridge (with built-in cameras). After they walk away, the real fun begins.
The audience gets a look into the fridge through the screen on the outside – then inside, via animation – various food items pair off to find love.
Bell and Shepard are then brought back to the plot line to showcase the smartphone integration.
As endorsers for Samsung, Bell and Shepard possess essential attributes.
They're appealing, relatable and their authenticity makes consumers feel as though they are actually in their home.
Of course, the creative team (R/GA) behind these spots should get huge kudos for capturing their personalities and playfulness while illustrating Samsung's innovative refrigerator.
Given the success of this brand partnership, expect Samsung to produce many more fun and entertaining commercials with this cute and endearing team.
Bell and Shepard have cornered the "celebrity couple" market – and Samsung was fortunate to capitalize on it.

DLB – Procuring celebrities, athletes and influencers for companies, agencies and non-profits
Follow DLB on Twitter: @DarcyLBouzeos