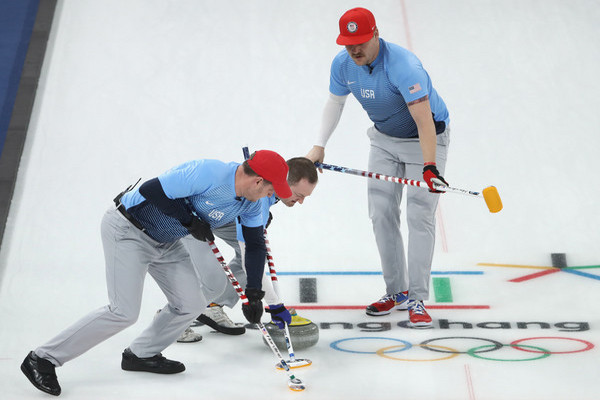 Hey Madison Avenue – why no love for the Olympic curlers?
Hey Madison Avenue – why no love for the Olympic curlers?
https://dlbltd.com/wp-content/uploads/2018/02/TylerGeorgeJohnShusterCurlingWinterOlympics-2018.jpg
600
400
Darcy L Bouzeos
https://secure.gravatar.com/avatar/28401f24f5c1bdf83230243333ea8140?s=96&d=mm&r=g
We all know that the Olympic figure skaters and downhill skiers receive much of the Olympic attention and endorsement gold.
Lindsey Vonn, Mikaela Shiffrin and Shaun White have made millions as brand ambassadors in recent years.  Heck, even Peggy Fleming and Dorothy Hamill (who won gold in the 1960's and 70's) are still earning endorsement dollars.
So why no big commercials with any of the male or female curlers? Well, I kinda know the answer.
First of all, some people still don't consider it a "sport".  Just check out all the YouTube videos making fun of it.
Secondly,  the sight of a slightly pale, middle-aged curler like Matt Hamilton (OK, he's 35, not really middle-age) pushing a stone on ice under florescent lights, may not evoke the same excitement of a triple lutz or skiing down a hill at 65 miles per hour.
And yes, they wear khaki pants and baseball hats – not skin-tight neon racing suits.
But our U.S. curling teams are going for the Gold this weekend.
So, let's support and cheer on these dedicated athletes.
And hopefully, one of these days, brands will select one as its ambassador to showcase driving a shiny new car or eating a candy bar in a commercial.
And in the meantime, keep up the funny videos!
DLB – Procuring celebrities, athletes and influencers for companies, agencies and non-profits
Follow DLB on Twitter: @DarcyLBouzeos