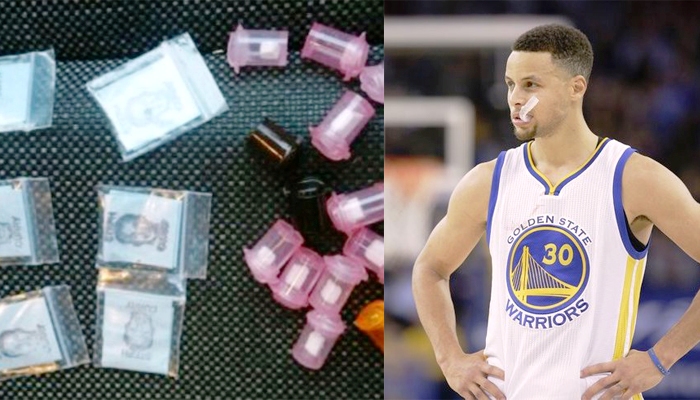 Heroin dealers enter the endorsement game with Steph Curry.
Heroin dealers enter the endorsement game with Steph Curry.
https://dlbltd.com/wp-content/uploads/2016/05/Curry-herion.jpg
700
400
Darcy L Bouzeos
https://secure.gravatar.com/avatar/28401f24f5c1bdf83230243333ea8140?s=96&d=mm&r=g
Brands have been misappropriating the name and likeness of celebrities and athletes for many years – but this may be a first.
Philadelphia drug dealers have recently enhanced their marketing efforts by stamping heroin packets with the likeness of Golden State Warriors superstar Steph Curry.
Unfortunately for Curry, there is little recourse.
When an athlete or celebrity learns that their name and likeness is being used without authorization, their representative will usually send a cease and desist letter notifying the guilty party to immediately stop the activity.
But with heroin dealers, that tactic carries little weight.  Even if law enforcement authorities were able to identify the responsible parties, what could Curry's agent do?
To a heroin dealer, infringing on an athlete's marketing rights is probably not a top concern – they are drug dealers after all and being arrested for selling drugs (or something worse) is likely a much larger priority.
Unlike grocery store chain Dominick's who recently paid 10 million dollars to Michael Jordan for the misuse of his name in its advertising, this unfortunate and unauthorized use of Curry's name can't really be stopped.
Obviously, people are going to understand that Curry had nothing to do with this use, however no personality would ever want this alignment.
Given the enormous consumer appeal of celebrities and athletes, it's not surprising that even the criminals have found a way to capitalize on it.
DLB – Procuring celebrities, athletes and influencers for companies, agencies and non-profits
Follow DLB on Twitter: @DarcyLBouzeos