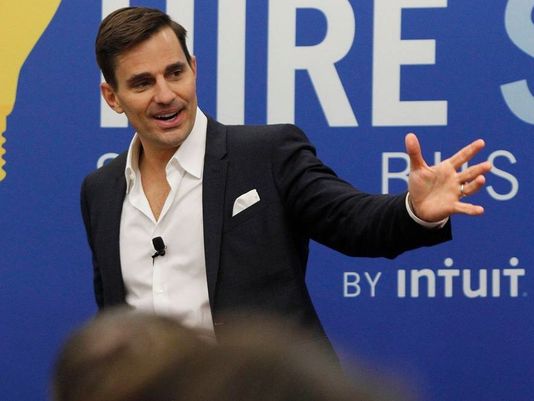 11 billion impressions…..that's pretty good!
11 billion impressions…..that's pretty good!
https://dlbltd.com/wp-content/uploads/2014/06/rancic-intuit.jpg
534
401
Darcy L Bouzeos
https://secure.gravatar.com/avatar/28401f24f5c1bdf83230243333ea8140?s=96&d=mm&r=g
Our first example of what the right spokesperson can do for your campaign is Bill Rancic being paired with Intuit. You may know Rancic as the winner from the first season of The Apprentice or from the E! reality show, "Giuliana and Bill". Access Communications devised an  innovative concept for its client Intuit's "Small Business Big Game" campaign. The campaign entailed Intuit giving away the most prized commodity in all of advertising…..a Super Bowl commercial to the winner of its small business contest and Access knew it need a celebrity spokesperson to supports the efforts. DLB's recommendation of Bill Rancic produced phenomenal and unprecedented results.  Impressions during the eight month campaign exceeded 11,000,000,000 (yes, that's billions!).
[youtube https://www.youtube.com/watch?v=2YXcl2wZKfg&w=640&h=390]
"What made this campaign a home run is that Rancic resonated with the small business consumer (the target audience for Intuit). He embodied the brand's qualities and communicated with passion, the key message points throughout the media campaign, including local and national interviews, SMT's, personal appearances and social media posts." said Darcy Bouzeos. The Intuit/Rancic "Small Business Big Game" epitomizes the spot on, successful spokesperson campaign. To read more about this campaign, please read the article from PR Week: http://www.prweek.com/article/1295485/super-bowl-contest-scores-big-small-business-owners